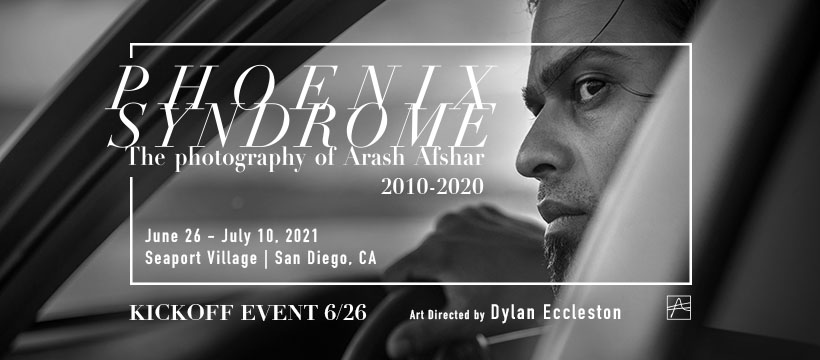 The photography of Arash Afshar, 2010-2020
June 26 through July 10, 2021
Seaport Village | San Diego, CA | GOOGLE MAP PIN
(Located around the corner from Samburgers)
Art Directed by Dylan Eccleston
---
---
---
---
---
---
---

---
Massive appreciation to all the co-creators who helped make this show and event manifest!
Ron Troyano of Alchemy San Diego and Seaport Village – you did so much for us!
Graphic Designer Emily Wendell – your last minute jumping in was massive.
Sheila Kanoya of the Port of San Diego – my big sister.
Shahriar Afshar for always believing in me.
Kim Perkins for the emotional support mixed with professional feedback when I needed it most.
Dan and Blake at Midcentury for making everything just so so easy.
Amanda McVey Gareis for all the help in the space. And painting the walls. Twice!
Kristen Williams for always helping me crack whips.
Sarah Hassaine for always being the first one to jump in and support.
Neil Shigley, my friend and mentor who was the first to tell me, in no uncertain terms, that I am an artist.