Kim and Phil celebrated their 10 year anniversary in June of 2020, quarantining at their beautiful home on a picturesque street in Pasadena.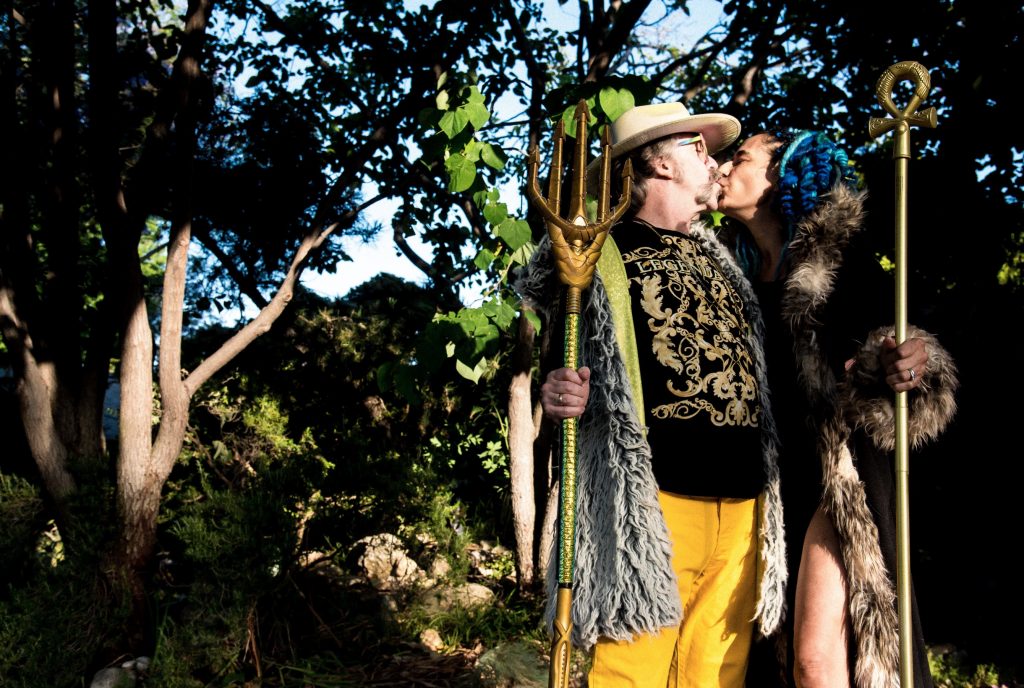 Phil is a nature-loving and community minded civil engineer who revels in referring to his wife as Dr. Perkins. Kim writes and gives talks on the topic of positive psychology in between working on a couple of books, one of which is to be about her father and the subculture of black Americans who lived life passing as white. To say they are my #relationshipgoals is an understatement. I met Kim and Phil through mutual friends in the Burning Man community and got to know Kim better from interviewing her on Burner Podcast.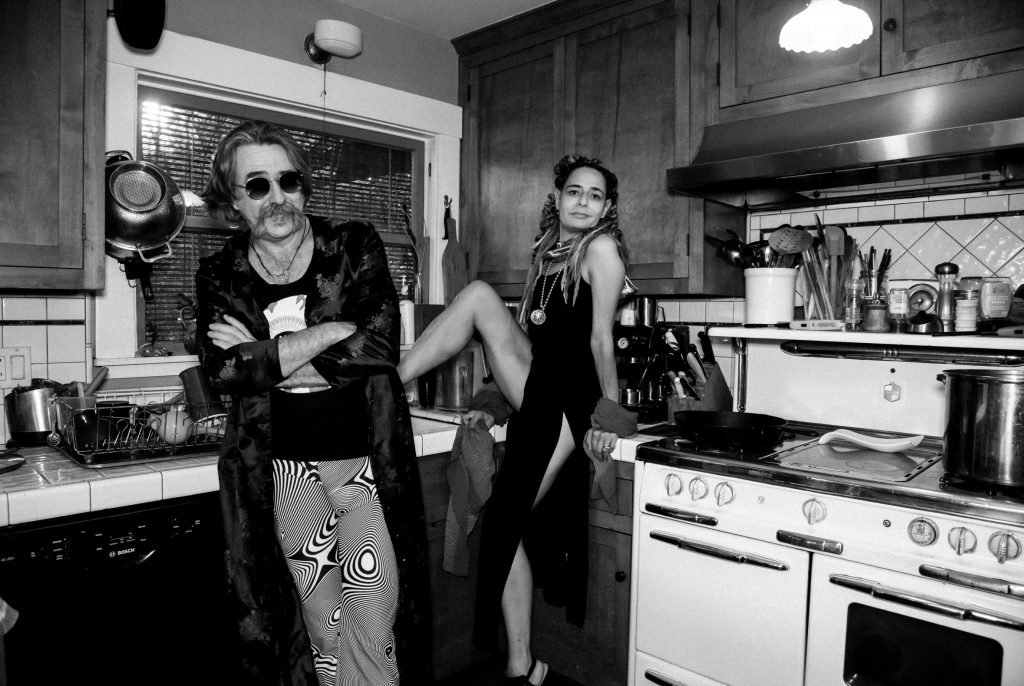 Burning Man has taught us all many important lessons. Coming from the more rigid, structural and deadline-driven thinking I was accustomed to, one of my biggest shifts over the past six years has been getting more comfortable than I ever imagined possible going with the flow. Trusting that time, people, events and the universe at large are conspiring for our success. We'd explored ideas of where we'd shoot Kim and Phil's anniversary photos for the month leading up to my visit but once I got there, we proceeded to experience life on "Phil Time," which ended up being exactly the injection of flow our shoot needed. Instead of driving to a location, we decided to make Philtopia, their beautiful craftsman, a character in our story. We shot in the back yard and the front porch. We climbed on the roof. We used kitchenware as props. Kim and Phil wore their silliest outfits which they were able to change in and out with so much more ease than if we'd done a location shoot. Shoutout to their roommate Emily for serving as such an excellent stylist and assistant.
When my roommate saw me working on these shots, he sighed, "Aww I wish I had a wife I could get silly with."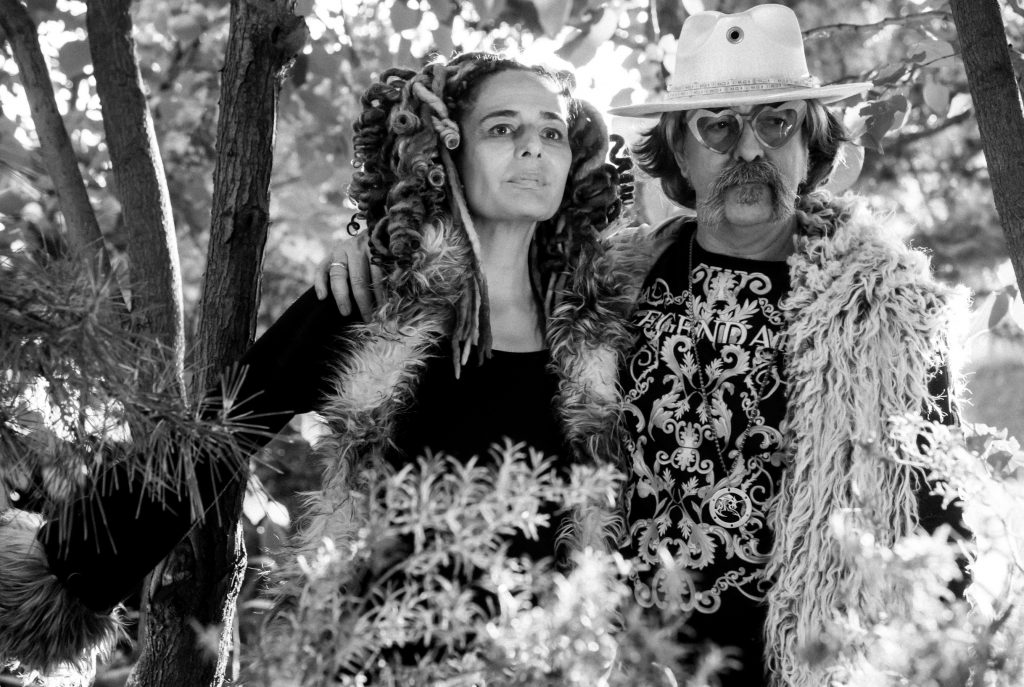 We shot these photos during a pandemic and right as the Black Lives Matter protests were kicking off. As a massive spotlight is being shown on racial tension in America, I was photographing these 10 year anniversary portraits of Phil, looking almost like a discotheque Uncle Sam, looking joyfully into the laughing face of his mixed race, blue haired wife. In some shots Phil's holding a trident and Kim resembles a magical nymph. There are so many creative layers to explore here around the themes of race, love, masculinity and femininity.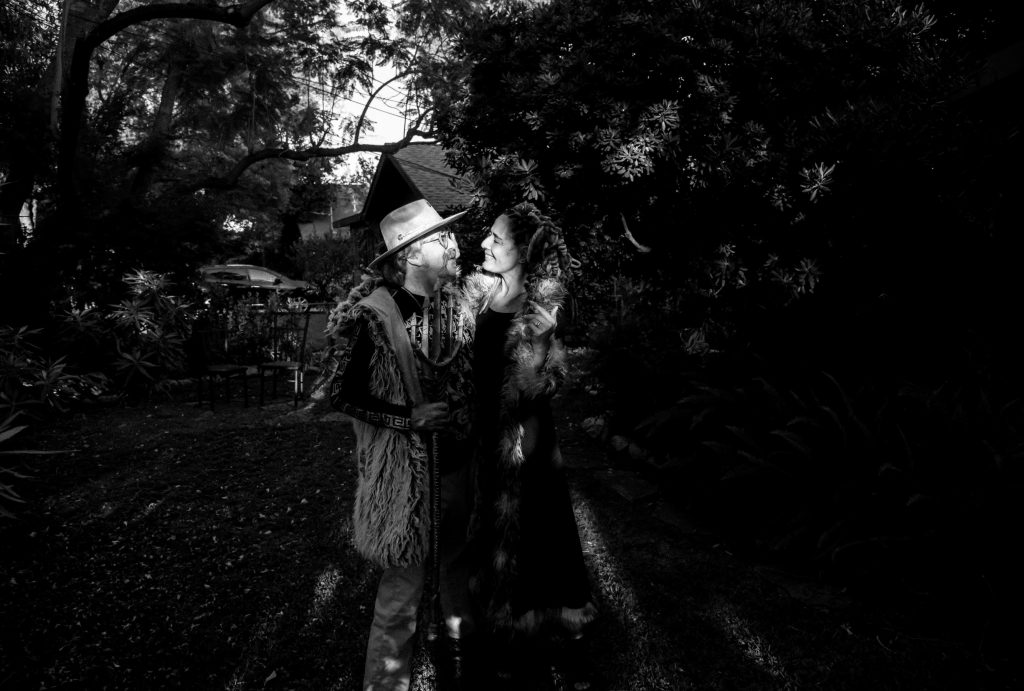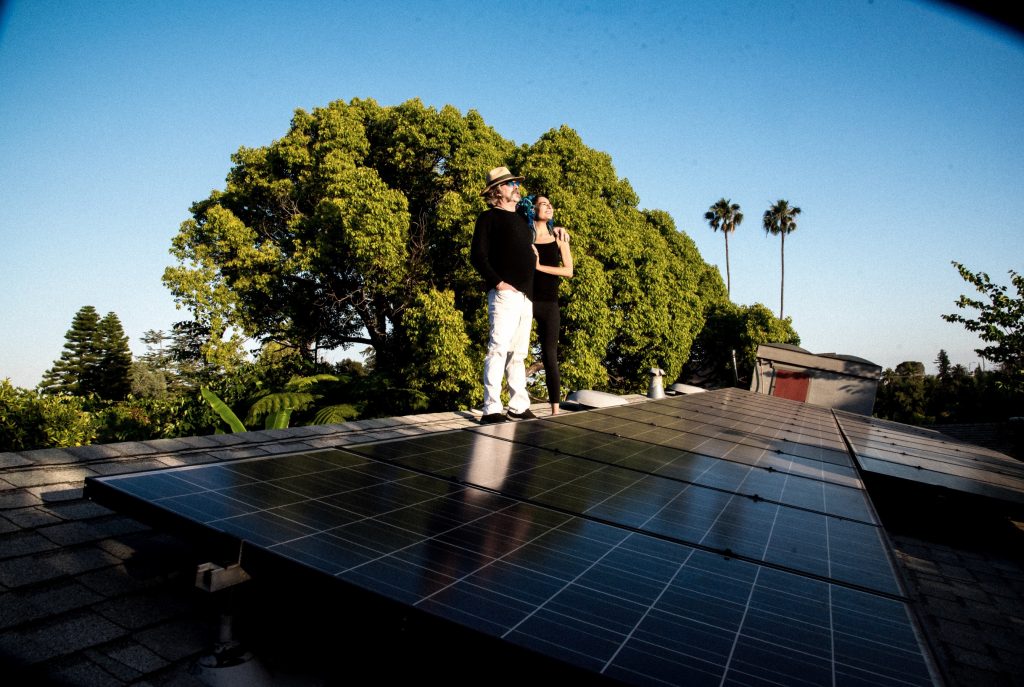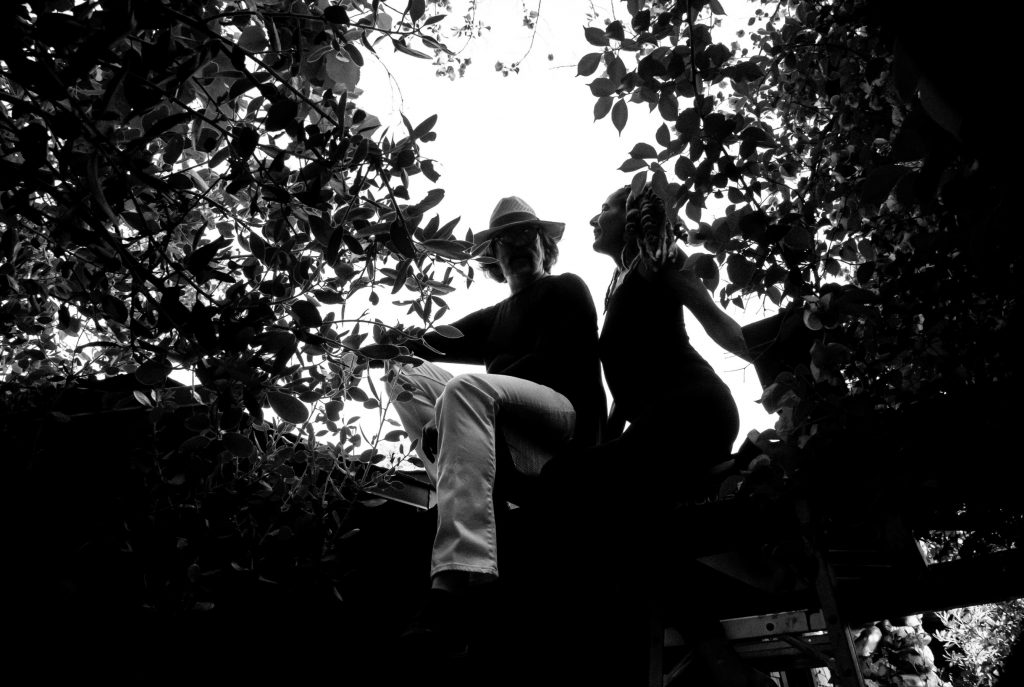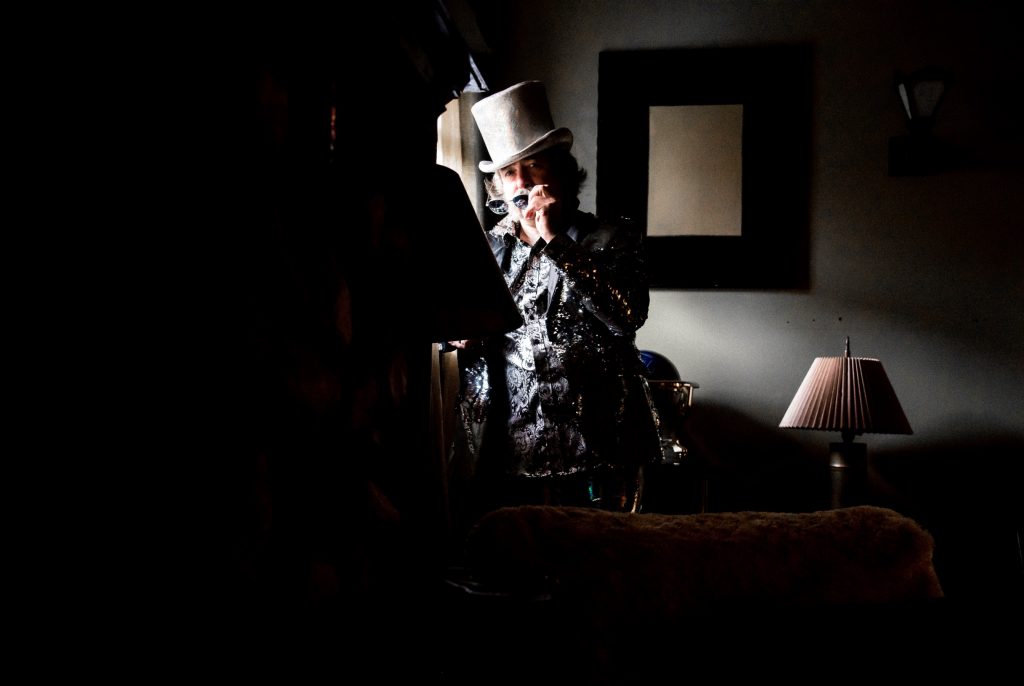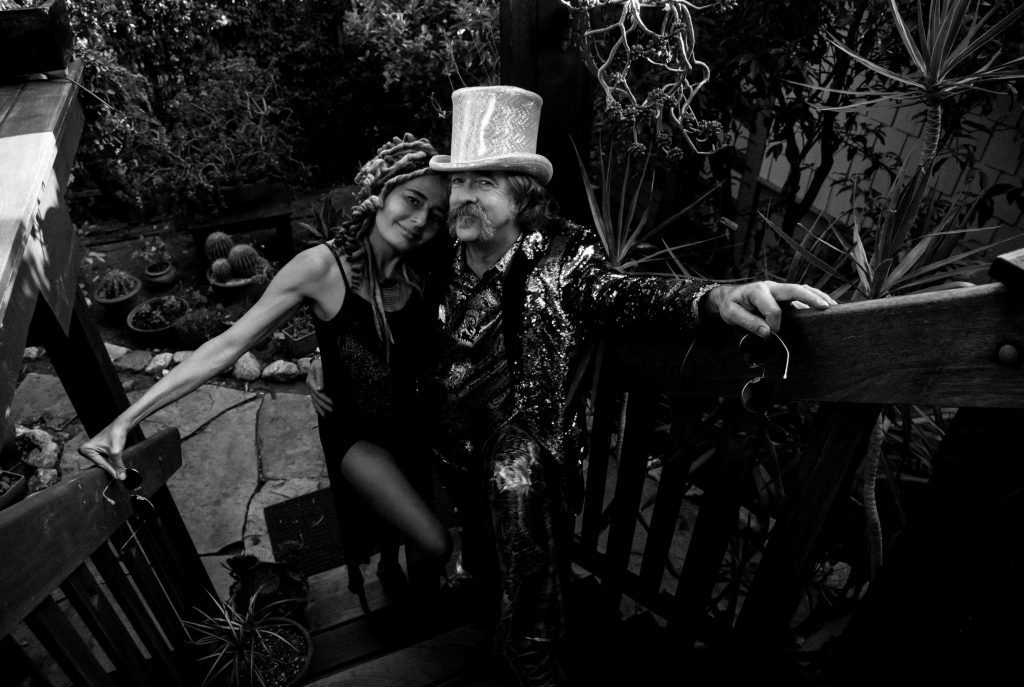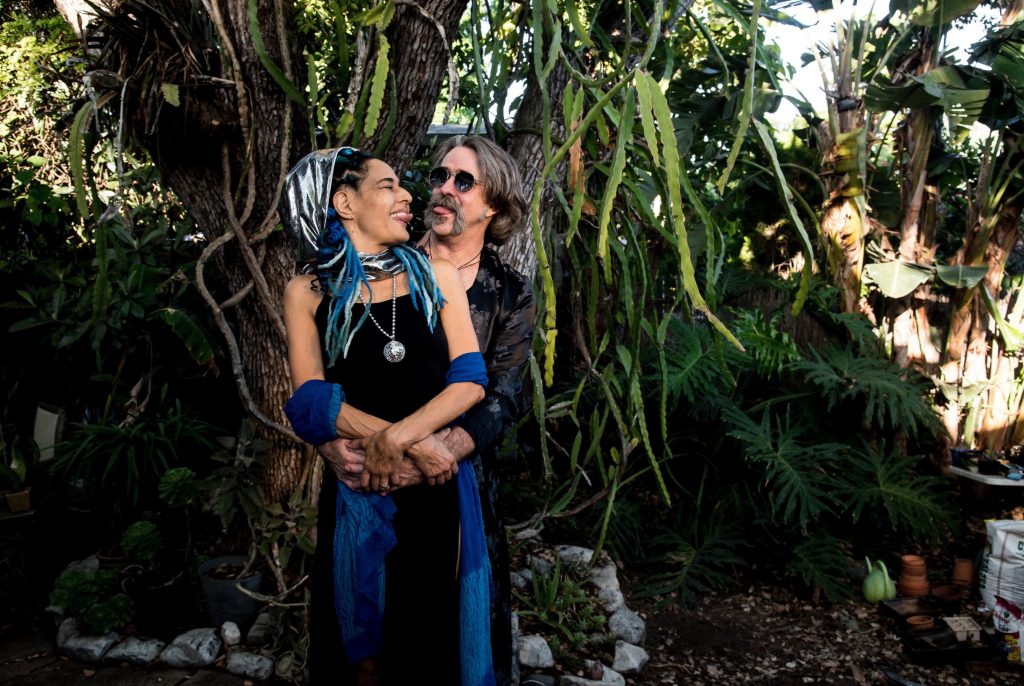 What do you see when you look at these photos?