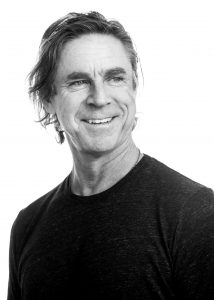 Does professional headshot mean headshots shot by a professional? Or just that you're supposed to look professional in them? 🤷🏽‍♀️
If you're applying for any professional position, having a selfie as your LinkedIn photo could very well get your resume tossed in the no-thanks pile. Human resources professionals, facing looming deadlines and navigating detailed lists of basic job requirements, are digging through hundreds of applicants for any given job opening. Their first step is to filter out anyone who gives them even the slightest implication that they may lack the maturity and resourcefulness needed in the role – and seeming like you haven't put some effort into your presentation is a red flag. It's like the dumbest way to lose 20 points from your history final by forgetting to put your name and class period on your paper. (Am I dating myself? Is paper even a thing anymore?)
It's great that you're an expert in the software but are you really going to put me in the awkward position of having to explain to you why your Three Wolves Howling at the Moon t-shirt is not ideal for our Zoom client meetings? 
Speaking of Zoom…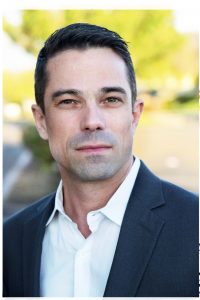 Professional headshots are more important than ever in the time of COVID-19.
Because it's not even just about first impressions anymore. Most meetings these days are done via teleconferencing and often a small digital photo is the only impression colleagues and clients may ever have.
My brother, for example, suddenly finding himself in nothing but conference calls, had to learn the hard way that his company's use of Google teleconferencing meant that his casual avatar was suddenly popping up on giant screens when it was his turn to talk to the other 40 or co-workers in attendance.
What makes it a professional headshot?
The fastest and easiest way to guess if it's a professional headshot is to see if it feels right on LinkedIn.
Can I see your face?
Are you looking at the camera?
Does your attire convey that you respect yourself and my time?
If we haven't met and I'm looking for you in the lobby, will I recognize you?
Do I look at the photo and think, "yeah that seems like a person I'd trust my life savings with"?
Does it look like it was shot by a photographer? (Doesn't even have to be a good photographer!)
In my best Jeff Foxworthy impersonation: If the answer to any of these is no, it might not be a professional headshot.
Who needs a professional headshot? 
Might be easier to ask who doesn't!
Actors have different needs for their images, for example. I guess if you're an undercover agent for MI-6 it's better not to have one floating around out there. But to pretty much everyone else: yes, you need a professional headshot.
Recent high school and college graduates
Professionals working in customer relations fields
Business to business focused individuals
Those seeking a promotion
If your photo is from over two years ago
If your photo is from a decade ago and you're barely recognizable
Those who's job involves meeting other human beings
Those who's jobs involve regular digital correspondence with other human beings
If you are working in any institution where most employees make some small effort at maintaining a business casual presentation and your photo is of you on the beach in Playa Del Carmen holding a coconut daiquiri, a case could be made that maybe you're being a bit passive aggressive towards your employer and fellow employees.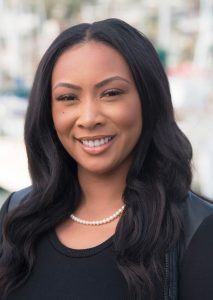 What about social distancing? 
Easy!
I miss hugging and handshakes too but this aspect of my job has been totally unaffected. I'm shooting you by zooming in from a distance anyway because that's how we get that blurred background effect.
Where do we shoot? 
Anywhere that's convenient for the both of us.
People often get excited about brainstorming location ideas and I remind them that the location is not super important because the professional headshot is all about you.
You don't want the background to distract from the real story of the image: your trustworthy eyes and smiling face.
Here's what I'm looking for is an environment…
It has some foot traffic but not too much. There is something about having some human energy around that does something I can't quite explain to the pleasantness of the the image and our experience.
Some nature but not a park with screaming kids and people sunbathing in the background.
Some clean and colorful architecture we can play with as backgrounds.
Easy parking and some open spaces.
Some shade so we're not blasting you with sun.
I've consistently had the best luck shooting headshots in my old Mission Hills neighborhood. One of my favorite coffee places in the whole world (and I've been to a lot!) is Meshuggah Shack. I'll always suggest meeting in this area first but, if not there, I'm always location scouting and saving potential photoshoot spots in my phone.
Can I bring a friend? 
Totally!
It often helps to have someone there to help you get in a fun and relaxed mood. And I'd totally put them to work and have them hold the diffusor!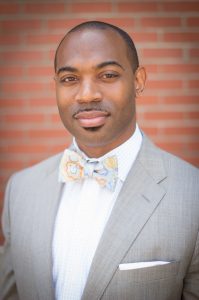 Can I give this as gift? 
Yes!
It's the perfect gift for that aforementioned recent graduate in your life. But also, sometimes people just need a kick in the butt to remember how good it feels to be proud of their image.
Getting your headshot taken is one of those things many people drag their feet on dealing with because they have a little bit of guilt about doing things that they're afraid might actually be kind of fun. You'd be amazed how many headshots I've done that wouldn't have happened had it not been for an executive assistant or spouse putting in the squeeze and pushing the client to suck it up and take a shower and comb their hair and allocate an hour of their day to feeling good about how they look. Oh the humanity!!
Then during the shoot (which they're shocked to discover is super painless, low-maintenance and fun), when we stop so I can show them some previews of what I'm seeing, they often respond with some version of "oh hey! I look really good!" To which I usually playfully reply, "Yeah I know! This aint' my first rodeo!"
Pay-it-forward package:
As of this posting, I'm offering a second headshot booking for an additional $75. This offer will last till the end of July, 2020.
You can surprise a friend, loved one or a total stranger. I regularly do headshots for those who have a hard time getting the money together. Giving someone the leg up of a professional presentation is a more powerful contribution to their journey than cash charity. People often really just want someone to believe in them.
If you have someone in mind, I can contact them and book the shoot. You can do it anonymously or tell them yourself. Or I can choose a lucky recipient and share their story with you afterwards.
I really don't like having my picture taken…
Pretty much every appointment begins with the client and I connecting at our designated meeting location and the client sheepishly admitting to me that they really don't like having their picture taken. I try to contain my shock and inform them that they're weird and that everyone in the world absolutely loves having their picture taken. Actually I've never said that exact phrase but we usually end up exchanging a couple of stories and laughing about it. I need you in good spirits!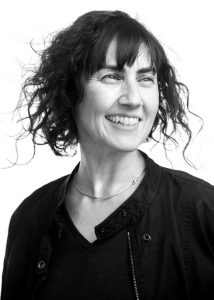 People who really love being photographed are in the minority.
You just think there are a lot of them out there because the ones that do like having their photo taken plaster those images all over social media and seem to be everywhere you look. But an example of something people don't feel super confident about (which you're not bombarded by with #blessed underneath it) is the skill of remembering names. How often do you meet someone who boasts about how great they are at remembering names? Very rare. But they're not Instagramming that all day with their #sandiegosunset photos.
My job is to find your best angles and lighting and capture the truest essence of you in the most sincere and organic way.
There are so many factors that affect what photos of themselves people like and don't like, which we won't have time to even scratch the surface of here. One very simple and basic factor is that the majority of the time when you see yourself, you're looking in the mirror. A mirror reflection is just that; it's a flipped you! And you're seeing that reflection from the angle of your own height. Simply seeing yourself the way another set of eyes might throws the brain for a bit of a loop.
How long does it take?
About 20-30 minutes.
I'd set an hour aside from the day to cover parking, walking, fixing your outfit and knowing that you have another 10-15 minutes to spare after so we're not rushed.
Exhale. Have fun. Decide to give yourself some love for an hour. It will show in the final images. There is only so much I can do for people who are racing to their next appointment and just trying to get it over with.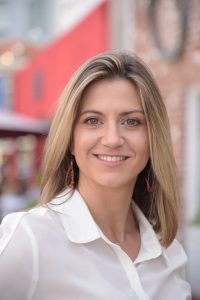 What should I wear?
Google "what should I wear for my professional headshot" and you'll find tons of really excellent suggestions. I'm going to list below what my personal preferences are and I need to stress that that's just what they are: my personal presences. It's not an exact science. If you super duper love a particular top and just feel really good when wearing it, bring it! But here's what has most often worked for me:
Earth tones; cream, black, white and browns
Layers to play with
Jackets and scarves
Flowing items
Long sleeves
Flat and minimal designs
Avoid these:
Sleeveless
Low cut tops or very open shirts
Patterns; the smaller they are the more likely to create a weird effect
Polka dots
Bright and loud colors
Logos and brands
dangly shiny jewelry
Glasses that tint automatically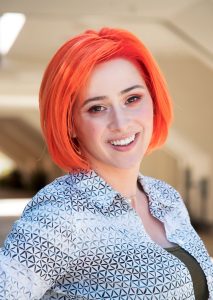 Bring a couple of things to play with so we can get a couple of different looks. Sometimes a certain top and scarf combination looks great on it's own. But then you throw on the Plan C shirt and we end up getting the perfect shot of you against a backdrop we hadn't predicted and that becomes the winner.
The image you see to the right of the lovely Sunny (yes that's actually her name – how perfect is that), for example, totally breaks the pattern suggestion. But with her hair and against that backdrop, it really worked!
Regarding the bottom half:
For headshots, we're really only shooting your upper torso so wear comfy pants and shoes. Unless you feel better and more professional by dressing the entire part. As men, for example, we definitely notice a shift in our swagger when we slide into a fitted suit. And we can't rock tennis shoes in a suit! So let's throw on those loafers that make that really satisfying click-clack sound when we walk and try not to hum Staying Alive too loudly. Everyone is different. My primary concern is that you are feeling good and comfortable and relaxed. Whatever you think you need to do in order to make that happen, do it!
Do we cancel if the weather isn't cooperating?
Absolutely.
A little bit of overcast can actually help sometimes. But if it's rainy and stormy, the photo isn't going to look terribly welcoming.
Also, if the weather has turned your hair very frizzy, I can do some correction in post but it's really not ideal. I'd rather get the image clean in camera and not mess with it anymore than I absolutely have to.
We'll just stay in touch and reschedule till it feels right. Like I keep repeating: I need you in good spirits!
Can I have everything you shot?
Yes.
You want 50 images of you fixing your hair and making a funny face in between shots, they're all yours!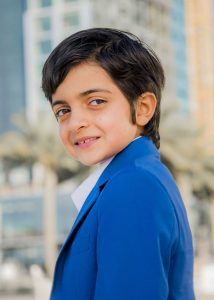 My current process (meaning this may eventually change) is that we shoot for 20 minutes and I upload all your unedited shots to Google Drive so you can have and keep them all.
Most of you don't listen to me about this but I'll say it anyway: You only need one – maybe two final shots.
In fact, it kind of works against you to have multiple professional headshots floating around out there. Your professional headshot is your brand. It's almost like a logo.
You want people to see it, tiny on a business card or bigger on a resume, and instantly recognize you. Your Facebook profile is for different images every week. Your professional headshot is the one that should work as a solid power statement of who you are and what you stand for.
Anyway, yes, you can have all the shots.
I've had many clients be so happy with them right out the camera that they just went ahead and started using them without any edits.
I will edit one final selection for you which involves color correction and some detail enhancing. This is included in the base price.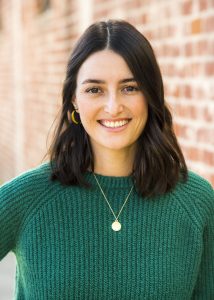 The breakdown…  
The prices listed here are valid through July of 2020.
The classic mobile headshot session is priced at $195 for San Diego County clients.
Additional post production, such as more advanced editing of that image or finalizing more shots will be an additional $55 per shot.
Book through July of 2020 and you can add the Pay-it-forwad gift for an additional $75.
For an additional $150 we can have a hair and makeup assistant join the shoot, who will ensure you look great and help with lighting during the shoot, which really adds another level of wow to the photos. Just keep in mind that adding this option may mean we'll have to do just a little more calendar juggling between the three of us. If you're one of those people who's been throwing this off for way too long, my recommendation would be to just book the basic one with the two of us.
Got questions?
Shoot me a message! The only thing I love more than making art is making friends.