Event photographers are near the top of that long list of those who's calendars are suddenly wide open. Everyone's plans for gathering, both professional and social, are on indefinite hold. In addition to postponed trips to Detroit, San Francisco and Mexico City, I have two canceled weddings in my calendar for the months of April and May.
When my dear friends, Scotty and Wesleigh, asked me to capture their civil ceremony at the County of San Diego, my response was an immediate absolutely. Observing their love flourish and their chemistry as they've evolved from two people into a single unit has brought me a great deal of joy. #relationshipgoals, as the kids say these days.  It was, of course, my honor to be present. But it was also the journalist in me that got a legit kick out of documenting what marriage in the time of Covid-19 looks like.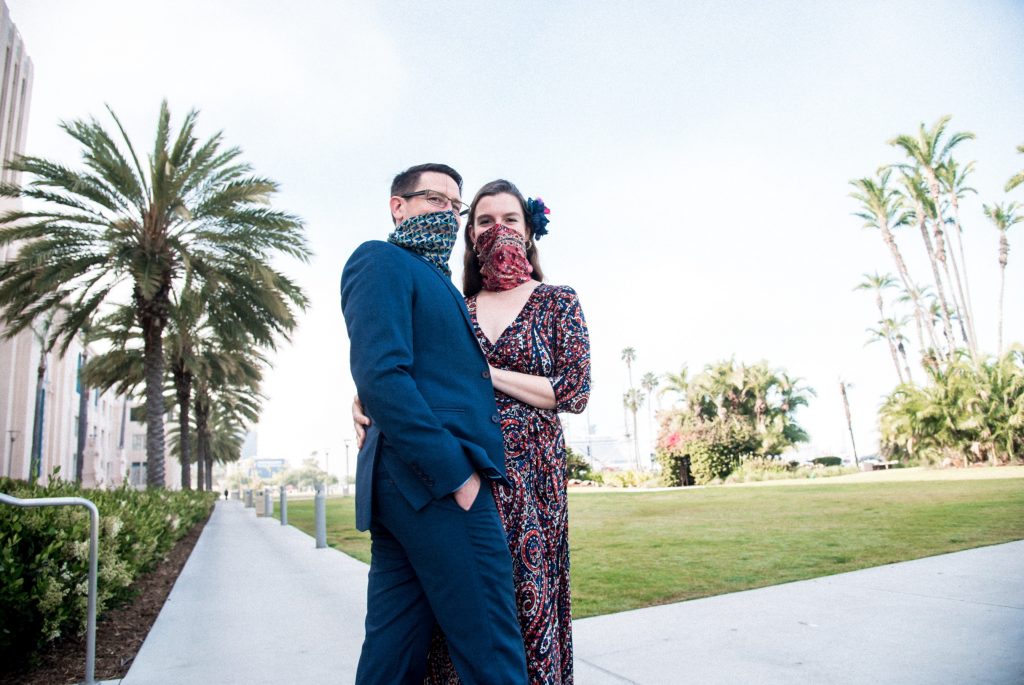 I've had no shortage of folks in my circles pitching me ideas in the past six weeks. Subjects such as shooting the empty streets and closed shops or education-based campaigns focusing on the death and danger. Never let a good disaster go to waste, they say. But none had resonated with me as they mostly felt fear based.
I am not, by any stretch of the imagination, discouraging social distancing or going against the advice of our medical professionals, but I didn't feel drawn to contribute to that tidal waive of culture either. I believe strongly that it is imperative we flow with where our intuition guides us. There are some great memes out there pointing out that the empty stadiums and streets are not symbols of sadness or defeat, but of love. In my observation and experience, much of the best of humanity has risen to the surface. Some excellent education work is already being done out there.
This right here… The love and celebration of two wonderful souls planning a life together and the ease and flow with which they embraced the reality of our times with their creativity, community and fashion… Yeah. This is more my style.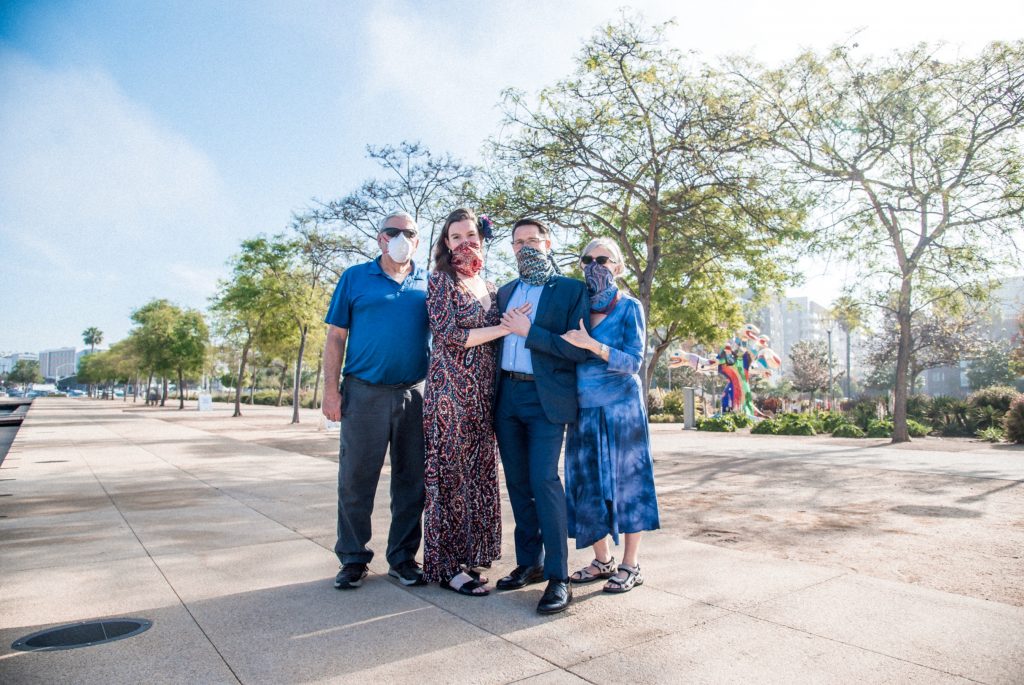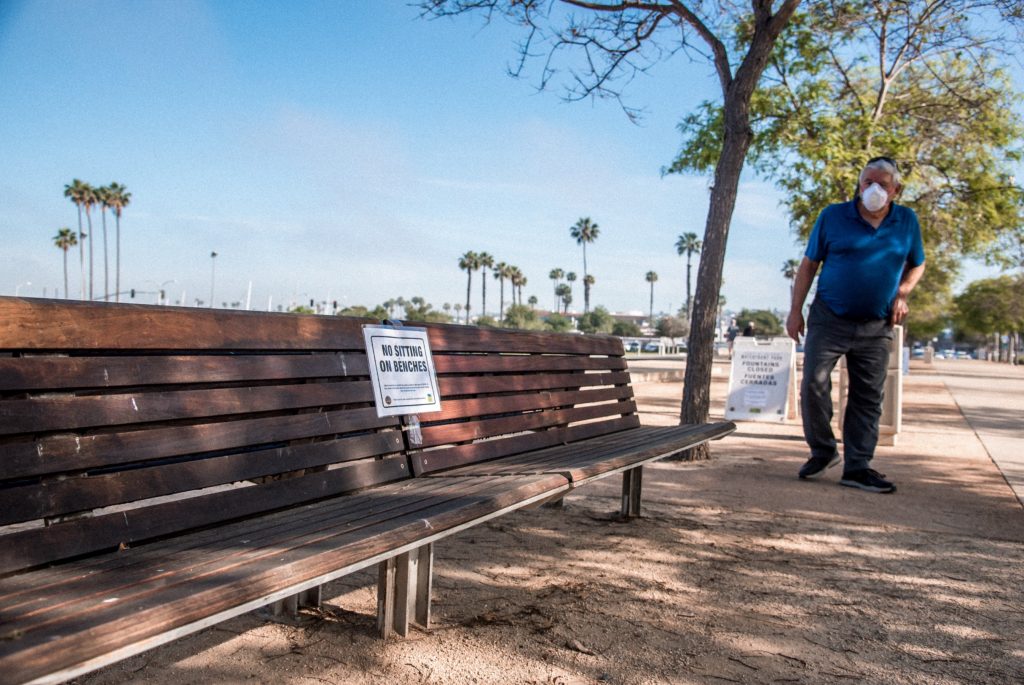 The Marriage Hut is situated at the north end of the County Administration Building, surrounded by beautiful Waterfront Park. Over the years I've ducked and weaved around swarms of crowds here covering massive events such as CRSSD Festival, Live Well San Diego 5k and The Big Bay Boom July fourth fireworks display. On this day, however, the beautiful water displays are off, the fountains empty, the playgrounds closed up and the grassy areas noticeably empty. The wedding party, which includes the groom, bride and her parents serving as witnesses approach the Marriage Hut to fill out the forms and pay the fees.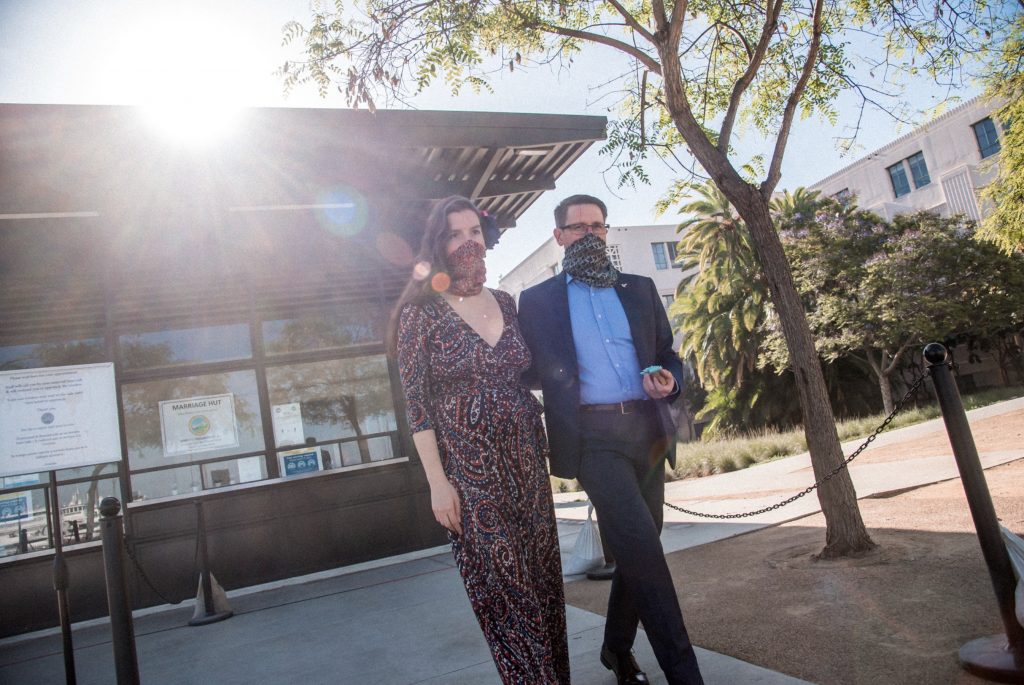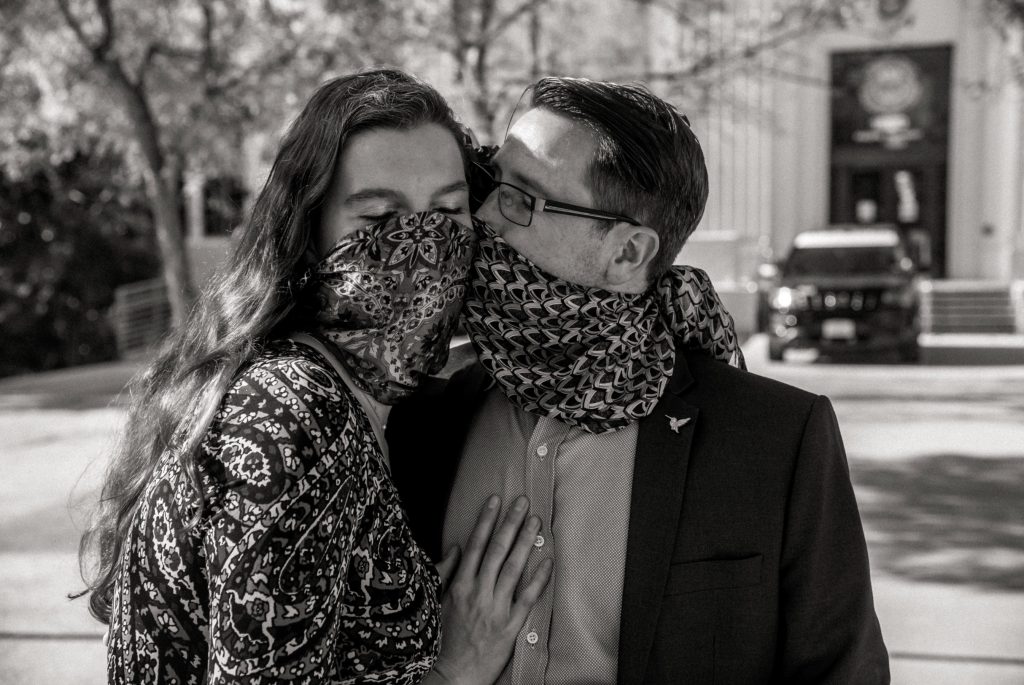 Right as the officiant begins the ceremony, a County General Services worker turns on the leaf blower. After a brief pause and a pleasant request, we were back in business. Scotty and Wesleigh remove their masks, exchange vows and are wed. It's a really beautiful day. The experience is serene and joyful. We shoot some portraits on the west side of the building and exchange some laughter and kind words. I feel a sense of appreciation for the County employees continuing to serve our city. We were in and out of there in maybe an hour.