In 2018 I resolved that my lens would be my ticket to see the world. 
It sure sounded in my head like the type of resolution a photographer might make. The world is a really big place and I want to see all of it. So my personal cure for decision paralysis has been to let the next art project hold me by the hand and guide the way. It's either a photography gig, podcast interview subjects or various other community-connected creative ventures that show me which amazing little corner of our reality I am to experience next. It was listeners of Burner Podcast that paved the way for my adventure in South Africa. When describing this approach, I often refer to travel photographer Murad Osmann's Instagram #followmeto project, which features the running theme of his partner leading him by the hand to glorious places around the world. My partner is the art. 
Lindsay Hass and I attended University City High School together in San Diego, both worked at AMC La Jolla 12 movie theater and continued to stay in touch over the years. Romantic sparks would fly later in life between Lindsay and Josh Hale, another old friend from the movie theater whom we'd both met as teenagers, all working together and growing to hate the smell of buttered popcorn. Josh and Lindsay would eventually move to Austin and it was there that the flash of inspiration to open a Kundalini Yoga studio came to her. 
The text thread between Lindsay Hass and I about when I might make it out to Austin had been active for a while. Shuniya Yoga Collective opened to the public in December of 2019 and when Lindsay resolved to just go ahead and schedule my flight, a destination photography gig in Austin became a reality.  
Lindsay booked me a seat on Alaska Air on the afternoon of January 29th. Leading up to my trip, we spoke multiple times and laid out some plans about how to go about our shoot. 
And on the planned day of my trip, I somehow managed to find a way to miss my flight after having gotten to San Diego International Airport an hour and a half early, checking in my bag and even settling down to work on my laptop around the corner from the gate. 
I've never missed a flight before and my brain was just not computing how that could even happen. Apparently I was seated just far enough away where the announcements Alaska Air's staff had been making were just out of my ear's reach. I realize now, looking back, that I was a lot more distracted than I thought I was by various project deadlines and all the feels regarding my recent 38th turn around the sun. Another layer of hilarity added was that I've actually spent a more significant amount of time than most people exploring San Diego International Airport in my tenure photographing San Diego Harbor Police Department. I've walked around with bomb-sniffing dogs, been driven around on the tarmac and even walked around on the roof of the terminals. Insert man facepalming with medium-dark skin tone emoji here. 
The staff at Alaska was beyond wonderful. The woman at their desk really went above and beyond in her attempts to find a creative solution to get me to Austin. After multiple attempts by she and other staff, we concluded it just made more sense to wait and take the same flight the next day. 
The next morning, I woke up with a burst of positive energy and creative focus and the day only got better when I boarded my flight and discovered that my seat had been upgraded, unbeknownst to me, to premium class. I had leg room and space to work on some super cool black and white photos for a jewelry line I've been shooting. I landed in Austin feeling energized and ready to truly honor Lindsay's story with an ease and flow which I hadn't realized was missing in my energy the day prior. Arting as a profession is abstract. Since so much of our personal essence affects the product or deliverables, the energy we bring with us to the job is really important. Things really do play out exactly the way they're supposed to. 
We collaborated on two days of professional business photography with perfect ease and flow. It was a wonderful bit of synchronicity that I'd had the opportunity to partake in a photoshoot for another yoga studio last year, but on the other side of the camera. Pilgrimage of the Heart Yoga Studio's two San Diego locations have served as a physical space for multiple moments of expansion for me, so when they asked subscribers of their email list for volunteers to participate in a photoshoot for their social media and marketing efforts, I obliged. Little did I know that a few months later, their logistical approach to staging their commercial photoshoot would be the perfect template for my own project as a business photographer. It was another example of how we can grow more from letting go and living and experiencing more of life in general. 
We had all the instructors and some friends set aside a couple of hours and bring two outfits. Three different instructors then took turns leading mini-classes so we could get some visual variety. This approach got everyone in a fun and playful mode and free'd me to move around the room at will to see all the angles. I shot 762 exposures, 95% of which I was very happy with. Having had the experience of working as a graphic designer in the past, I know what kinds of angles a designer needs: a good variety of shots featuring a main character, out-of-focus negative space (for laying text over images) and clear layouts of the physical space. In just under two hours, we created enough images so that Lindsay's team has a couple years worth of varied images to utilize for Shuniya's website, print collateral and social media channels.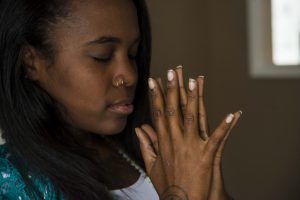 The night prior to my writing of this entry, Lindsay, Josh and I went bar-hopping on the town. In between Peanut Butter Mind Eraser shots, I shared with her how proud I am of her. Lindsay didn't just open a business; she's building community. A non-blood family has formulated around and through Shuniya. The entrepreneur of 2020 is not simply a person who sees a market for widgets. We don't solely look at the world in order to figure out what we can take from it – we create the world we want to live in. We are the change we want to see. Lindsay comes from a business background but has been following her heart and letting her openness to the universe decide where she is placing her next footstep same as I have in the past year. We had a conversation about how to delicately manage potentially sensitive professional matters in a way that focuses on a deep and sincere service to our fellow humans above the outdated perception of cold-hard business.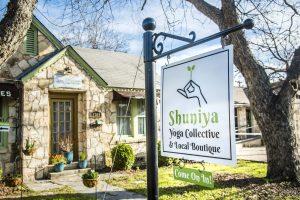 In between photography days, I also had the privilege of taking a class with a focus on money mindset. I'd taken a Kundalini yoga class here in San Diego so I had some idea what I was getting into but I was not expecting the workout all that breath-work would feel like. Meg was an amazing instructor and facilitated a pretty powerful epiphany for me about my own outdated vibrations around the flow of money energy. Professional artists and healers have some very similar perceived physical world challenges around getting paid. 
The weekend closed with a wonderful sunny Sunday of portrait shots. I've found, over the years of doing this job, that facilitating a relaxed atmosphere with some light nibbles can make the often nerve-wracking experience of having one's photos taken feel so much lighter and easier. Lindsay made some pesto pasta and we all kinda hung out and took photos. The day wrapped with some great magic-hour shots of the studio and of Lindsay herself. 
Austin is lovely. I had a great time working out of its coffee shops and recorded an interview for Burner Podcast. I really like Texans' style. There is a sense of community and pride about being Texans which I adored and explored during my podcast interview. I'm already looking forward to my next trip to the Lone Star State… and will try not to miss my flight next time.